1
Which movie has the tagline...
Don't go in the water.
Orca
Jaws 3-D
Deep Blue Sea
Jaws
2
Which musician has been a member of The Monkees?
Ray Manzarek
Paul Stanley
Keith Moon
Peter Tork
3
In international competition, how much does the discus weigh for male competitors up to age 49?
1 lb
2.2 lbs
4.4 lbs
6 lbs
4
Fill in the Aloe Blacc lyrics...
I need a dollar dollar, a dollar ____
is what I need
the difference
would change everything
peace
"I Need a Dollar" by Aloe Blacc
5
Which movie has the line...
I never liked a girl well enough to give her twelve sharp knives.
Ghostbusters
Scrooged
Ferris Bueller's Day Off
Back to the Future
6
Match the SCROOGE ACTOR to the MOVIE
The Muppet Christmas Carol
A Christmas Carol (1984)
Scrooge (1970)
Scrooge (1951)
7
What color is Gilligan's hat on the television series Gilligan's Island?
8
What is the NATO code for the letter "M"?
9
Sigourney Weaver's character in Alien...
Ellen ______
10
Which show features Jennifer Love Hewitt, Cybill Shepherd and Loretta Devine?
Weeds
Party of Five
The Client List
Damages
11
On February 15, 2014, French athlete Renaud Lavillenie set the world record in which event?
Steeplechase
Long jump
Giant slalom
Pole vault
12
Which show was created by J.J. Abrams?
The Shield
Firefly
Alias
Freaks and Geeks
13
Which alien character is this?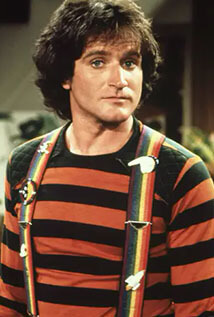 From the TV sereis Mork and Mindy.
14
The 2005 memoir Juiced: Wild Times, Rampant 'Roids, Smash Hits & How Baseball Got Big was written by which athlete?
Rafael Palmeiro
Jose Canseco
Mark McGwire
Barry Bonds
15
Which movie was directed by Oliver Stone?
JFK
Bad Lieutenant
Charlie Wilson's War
The Sixth Sense
16
Which of the following colleges is known as the Aztecs in athletics?
UNLV
University of New Mexico
San Diego State University
Arizona State University
17
Which of the following best describes a diode?
Semiconductor device
Pump
Blunt grinder
Calcium deposits
A diode is a semiconductor device with two terminals, typically allowing the flow of current in one direction only.
18
Match the ATHLETE to the SPORT
19
Which show uses the theme song "Liberty Bell March" by John Philip Sousa?
The Brady Bunch
Full House
Monty Python's Flying Circus
The Lone Ranger
20
What decade was the U2 song "One" released in?
Ready to conquer some random trivia?
You'll have 15 minutes to complete 20 questions.
Want bragging rights? Enter your info below to post your scores to the leaderboard...
You're playing with the temp handle .
Want bragging rights? Enter your info below to post your scores to the leaderboard...
You can see your scores under the temp handle .