1
Which movie was directed by Martin Scorsese?
Point Break
Scarface
Goodfellas
Kiss Kiss Bang Bang
2
What did Fredrick Sanger invent?
Penicillin
Aspirin
Zippers
Microscopes
3
How many players does the defensive team have on the field for baseball?
7 players
9 players
10 players
11 players
4
Pirates second baseman Bill Mazeroski made World Series history on October 13, 1960. What did he do?
Struck out five times
Stole home to win
Hit three home runs
Hit World Series winning home run
Maz hit the first World Series-winning homer in baseball history.
5
When was The Exorcist book first published?
6
Christmas Island is part of what country?
Indonesia
Jamaica
Iceland
Australia
7
Which movie was directed by Michael Mann?
The Insider
The Last Temptation of Christ
Drugstore Cowboy
Interview with the Vampire
8
The 1980 movie Airplane! features which of the following famous lines?
"That's not a knife. THAT's a knife"
"Ooh, somebody stop me!"
"Surely you can't be serious"
"Why'd it have to be snakes?"
9
Which golfing term fits...
The grass surface on the perimeter of the green that separates it from the surrounding fairway or rough.
Bogey
Apron
Albatross
Mulligan
10
Match the ATHLETE to the COLLEGE
University of North Carolina
University of Massachusetts Amherst
Michigan State University
11
What is the birth name of director Spike Lee?
Sydney
Tucker
Samuel
Shelton
12
Which TV show aired an episode titled "Member Berries" in 2016?
South Park
Community
Modern Family
The Big Bang Theory
13
Match the CELEBRITY to the COUNTRY
14
Match the BOOK to the AUTHOR
The Perks of Being a Wallflower
15
Which show features a running gag where several characters say "I've made a huge mistake" throughout the run of the show?
30 Rock
South Park
Louie
Arrested Development
16
In a comic book story called "Born Again", which hero's identity was sold-out by his one-time girlfriend, Karen Page, who turned into a drug-addicted porn star?
Daredevil
Spider-Man
Batman
Punisher
17
Which MLB team relocated in 1954?
Montreal Expos
St. Louis Browns
Washington Senators
Seattle Pilots
The Browns became the Baltimore Orioles.
18
This character is a mother on which 2000s TV show?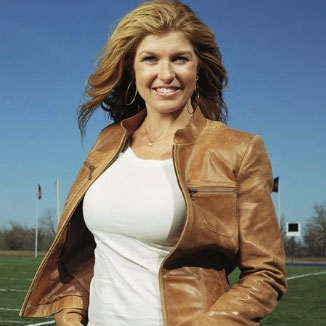 19
Which song was released by The Foundations in 1967?
"Baby Now That I've Found You"
"Forever in Blue Jeans"
"Crocodile Rock"
"Don't Stop 'til You Get Enough"
20
Match the CHARACTER to the ACTOR
Ready to conquer some random trivia?
You'll have 15 minutes to complete 20 questions.
Want bragging rights? Enter your info below to post your scores to the leaderboard...
You're playing with the temp handle .
Want bragging rights? Enter your info below to post your scores to the leaderboard...
You can see your scores under the temp handle .