1
Which character is not in Goodfellas?
James Conway
Tommy DeVito
Henry Hill
Tom Hagen
2
Match the ATHLETE to the COLLEGE
Southern Methodist University
3
Which movie fits...
A middle-aged college professor becomes infatuated with a 14-year-old nymphet.
Last Tango in Paris
The Tenant
Rebel Without a Cause
Lolita (1962)
4
What is the college nickname for UCLA?
5
Which song was released by Billy Joel in 1980?
"Kiss On My List"
"You May Be Right"
"All the Small Things"
"Heaven Is A Place On Earth"
6
Which movie was directed by Wolfgang Petersen?
The Perfect Storm
Rescue Dawn
Point Break
Bram Stoker's Dracula
7
Who is this colorfully named character?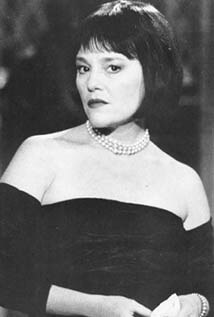 From the 1985 movie Clue.
8
Which MLB player had his uniform number 36 retired by the Giants on July 23, 2005?
Dennis Eckersley
Gaylord Perry
Juan Marichal
Willie Mays
9
Jack Kerouac wrote which of the following 1960 books?
The Incredible Journey
Rabbit, Run
Lonesome Traveler
No Longer at Ease
10
Which music act released the song "I Want to Break Free" in 1984?
Faith No More
Yes
The Beatles
Queen
11
Who said it...
I've never really wanted to go to Japan simply because I don't like eating fish and I know it's very popular out there in Africa.
Snookie
Shaq
Jessica Simpson
Britney Spears
12
Which home system did the game PaRappa the Rapper premiere on?
Super Nintendo
PlayStation
PlayStation 2
Dreamcast
13
Which boxer is this?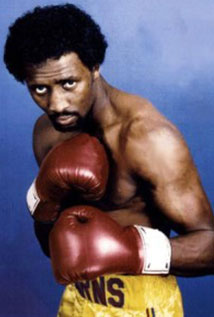 Thomas Hearns
Archie Moore
Floyd Mayweather
Jack Dempsey
14
Which song was released by Dionne Warwick in 1964?
"Dream On"
"Won't Get Fooled Again"
"Blue Suede Shoes"
"Walk On By"
15
Which movie fits...
Four denizens of the world of high-finance predict the credit and housing bubble collapse of the mid-2000
s
, and decide to take on the big banks for their greed and lack of foresight.
Spotlight
The Big Short
Moneyball
Anomalisa
16
Which actor plays a ruthless gunslinger hosting an elimination tournament in the 1995 movie The Quick and the Dead?
James Woods
Nicolas Cage
Dennis Hopper
Gene Hackman
17
Which historical figure does Amy Adams play in the 2009 movie Night at the Museum: Battle of the Smithsonian?
Marie Curie
Joan of Arc
Eleanor Roosevelt
Amelia Earhart
18
Which show has the line...
I'd have my secretary do it, but she's dead.
Downton Abbey
Boardwalk Empire
Mad Men
Game of Thrones
Don Draper delivers the line.
19
What is the name of Kyle Chandler's character in the Netflix series Bloodline?
Steve Winchell
Arnold Baumheiser
John Rayburn
Frank Underwood
20
Which movie fits...
Thomas is a London photographer who spends his time photographing fashion models. But one day he thinks he may have photographed something far more sinister: a murder.
Rear Window
The Man Who Shot Liberty Valance
Blowup
La Jetée
Ready to conquer some random trivia?
You'll have 15 minutes to complete 20 questions.
Want bragging rights? Enter your info below to post your scores to the leaderboard...
You're playing with the temp handle .
Want bragging rights? Enter your info below to post your scores to the leaderboard...
You can see your scores under the temp handle .